A Brief History of USD #303
Ness City has always been known to have one of the nicest school districts in western Kansas.    The school system didn't just start in classrooms, classes go all the way back to teaching lessons in dugouts and private homes.
            Ness City became District 14 on August 25, 1879.  School sessions were not near as long as they are now; they started in December and lasted through February.  John F. Wood was officially the first teacher to ever begin teaching students at Ness City School.
            The first official schoolhouse was completed on January 4, 1882.  Ross Calhoun donated Block 19 of his addition to the District for the schoolhouse location, which is now the 200 block of E. Sycamore.  The school worked wonderfully for only five short years.  By 1887, the town's capacity had grown much larger due to the railroad.  Classes then began resuming in numerous buildings around town until a new school could be constructed.
            In 1888, another schoolhouse was built approximately where the present day tennis courts are located.  The construction of the second schoolhouse cost the District $16,000.  The schoolhouse served as a meeting place for teachers after the capacity of the students was too large to hold classes.  The building was then sold and demolished in 1932.
            By the fall of 1921, a new building had been constructed to satisfy the needs of high school and grade school students.  The District spent $112,000 building the schoolhouse that was very well equipped to meet all the student's educational needs.  Not only did it have classrooms but it had an assembly room, astage and dressing rooms, an auditorium, a gymnasium with a seating capacity of 300, showers, a science laboratory, a science room, a modern plumbing system, and a heating capacity that doubled the state's requirements.  In 1922, the District added an athletic field with a quarter-mile track.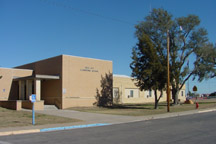 In the late 1930's the District decided to construct an industrial arts building.  The building would consist of an ample shop, classroom space, a combined office and library, good lighting, heating and plumbing.  This building was finally complete in 1941 and was continually used until 1979.
            The District changed from District 90 to USD 303 in 1963.  It was then that they decided to take on the job of building the high school separate from the grade school.  This would be a $754,000 job.  In September 1964, students began classes at the new building.  Shortly after the new school had come about, a stadium, track, and baseball diamond were all built.  In 1979, a new industrial arts building was constructed.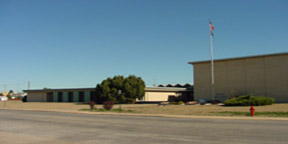 The new school was known for it's impressive design and spacious area.  Today it is still holding classes, and is working better than ever.  Ness City residents should be proud of the District they have been apart of for all these years.
A Brief History of USD #303
Date
Subject
Posted by:
01/10/2007
I am a proud graduate of NCHS. I would like to say hi to all of the alumni who are still around, especially the ones actively involved in NCHS as teachers, board members, etc. You all are doing a great job!
Shelly Lumley

dariansgma@yahoo.com

Garden City KS

GED instructor for Finney County Youth Services